Global Greentag Certified


Universal Sealing Adhesive
TEC7 TRANS CLEAR is a transparent sealing adhesive based on MS polymers, offering excellent adhesion and sealing applications. TRANS CLEAR continues to be elastic, watertight and fungus resistant. Additionally, TRANS CLEAR can be painted on immediately and offers excellent adhesion, even on damp surfaces.
TRANS CLEAR has multiple applications in the building, construction, air conditioning/ventilation, window framing, sanitary and general maintenance areas.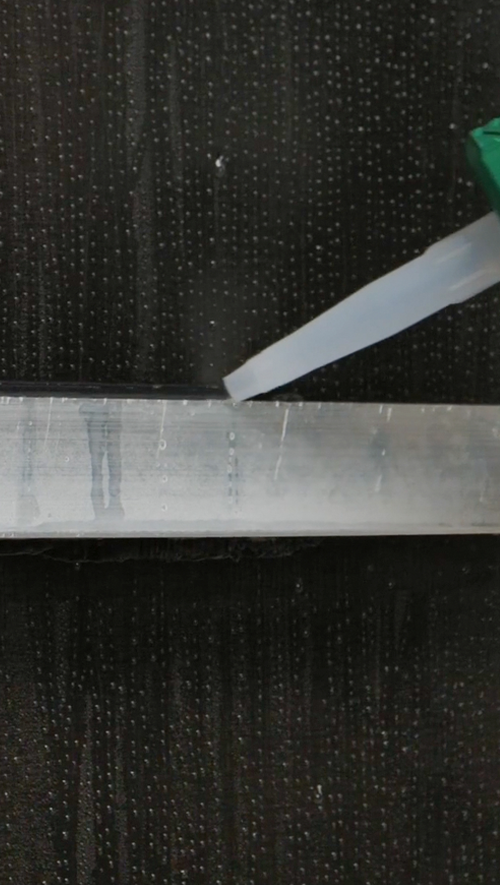 Basis: MS polymer.
Nature: elastic paste.
Colour: crystal clear.
Flow: 5 bar / 3 mm / 23°C 160 g/min.
Skin formation: 23°C 50% R.V. 5 minutes.
Tack-free: 23°C 50% R.V. 40 minutes.
Full hardening: 23°C 50% R.V.:
24h - 4 mm
48h - 5 mm
72h - 8 mm
Hardness - DIN 53505: 40 Shore A.
Volume shrinkage after curing: <2%.
Tensile strength: 220 N/cm².
Tear strength - DIN 53507: ca 40N/cm².
Thermal stability: -30°C to +95°C - piek: 155°C - max. 30 minutes.
The ambient temperature for application: between +5°C and +40°C.
E-modul: 100% 0,9 mPa.
Adhesion: excellent on (among other things) tiles, cement, natural stone, wood, concrete, aluminium, with the exception of PP, PE, PTFE and bitumen.
Elongation at break - Din 53504: > 350%.
UV-resistance: over time discolouring can develop due to external influences.
Overpaintable: OK with most solvent- and water-based lacquers.
Pressure resistance (ISO 11432): 0,84 N/mm².
Chemical resistance:
Good: water, seawater, aliphatic solvents, greases, diluted organic acids, lyes, oils.
Moderate: esters, ketones and aromatics.
Poor: concentrated acids, chlorinated solvents.
Shelf life: 12 months, in closed original packaging, dry, cool and frost-free.