What is the benefit of Global GreenTag?
More GreenTag, less Red Tape
Global GreenTag is one of the world's most robust, trusted and widely recognised ecolabels. They have earned the reputation and trust of thousands of buyers, hundreds of companies and numerous green building councils, certification bodies and governments around the world. Their certification streamlines the process of product research and selection, minimising risk, and providing a single access point for all documentation needs.


With demand for low-impact and healthy building materials increasing, Tec7 is looking ahead to the future of green construction and empowering professionals like yourself to confidently specify and use products that have been made in the most people and planet-friendly way possible and verified as such by an independent, ACCC certified, third party.
Tec7 products have been put through leading scientific certification for ethical manufacturing, health, safety and eco performance and are Australia's first in category for construction adhesives and sealants to receive a PlatinumHEALTH™ HealthRATE™ certification under Global GreenTag's PHD™!.
Green Star® Credits, LEED® Credits and WELL™ Features can now be earnt when working with Green Building rating systems and Tec7 certified products.
Simplified Ethical and Healthy purchasing
Unveiling the significance of Global GreenTag Certification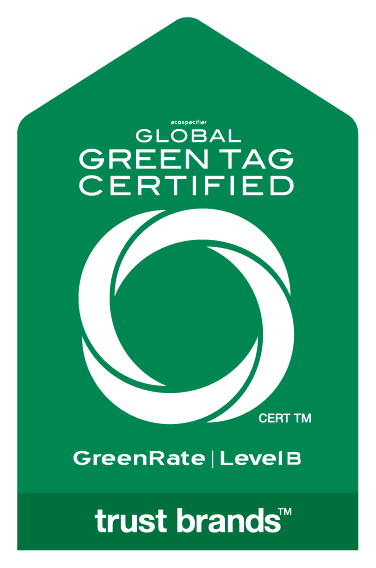 Global GreenTag first developed the GreenRate™ assessment scheme to align with the green building features of the Green Star® rating tools, created by the Green Building Council of Australia and since evolved with implementation into other countries under the Green Building Councils of New Zealand and South Africa.

The Global GreenTag GreenRate™ Certificate provides several benefits: 


Independent verification: The certificate is awarded by Global GreenTag, an independent, externally verified, third-party certification body that ensures products meet stringent health and sustainability criteria. This Certification gives consumers confidence that the product has undergone a rigorous assessment process.


Market differentiation: The certificate allows Tec7 products to stand out in the market by demonstrating their superior health and environmental performance compared to competitors. It provides a clear and recognisable signal to consumers, designers, and specifiers that the product is genuinely more people and eco-friendly. 


Enhanced market access: Many building projects and government tenders now require products to meet specific health and sustainability standards. The Green Rate Certificate helps to gain access to these projects, expanding market potential.


Cost savings: Sustainable products often come with long-term cost savings, such as energy efficiency or reduced maintenance requirements along with faster, easier and trusted selection criteria making specification more cost efficient. The Green Rate Certificate helps consumers identify these cost-saving products, promoting their adoption and encouraging market transformation towards more sustainable practices.


Contribution to environmental protection: The GreenRate Certificate helps reduce the environmental impact of products and buildings by encouraging the use of eco-friendly materials and construction practices. This contributes to resource conservation, reduced emissions, and a healthier environment. 


Overall, the Green Rate Certificate provides multiple benefits supporting a more sustainable and environmentally friendly marketplace.


For more information on Global GreenTag, head over to the Global GreenTag website www.globalgreentag.com
Global GreenTag Product Health Declaration
The Global GreenTag Product Health Declaration™ PHD is the first of its kind in the world – a rating tool recognised and compliant Material Health transparency tool that recognises progressive manufacturers who fully disclose the ingredients of their products and then goes on to rate the healthiness of the product in use.
The GreenTag Product Health Declaration™ pushes for transparency to disclose chemical hazards in products used in workplaces and in homes too.


It is a globally relevant tool particularly for the green building industry. Importantly, it is formally recognised by the WELL™ Building Standard in 5 core WELL™ features and is also recognised by LEED® Versions 4.0 and 4.1. and by the Green Building Council of Australia's Green Star® 'Buildings' rating tools.


GreenTag PHD:


 * Encourages product manufacturers to be transparent about the toxicity information they disclose in order to promote responsible practices;
 
 * Facilitates building professionals in making informed choices regarding products with reduced risks for human health, enabling them to effectively communicate health-related decisions to clients and building occupants.
 
 * Recognises the growing number of mindful consumers who seek healthier options and desire increased accessibility to genuine product information they can rely on, as research indicates. These consumers believe in the power of absolute transparency, which grants them complete peace of mind.
A GreenTag PHD also provides a 
Global GreenTag HealthRATE™ Mark

The GreenTag HealthRATE™ mark clearly communicates to manufacturers, industry and consumers a measurement of the varying levels of healthiness of each individual product in use. Each of Tec7s certified adhesives and sealants received a PlatinumHEALTH™ HealthRATE™ certification.